Why You Should Claim Your FREE Google My Business Listing
One of the aspects I love about being a small business owner is connecting and mentoring others who are building their own business. Having owned and operated my business for over 35 years, I've amassed a long list of tips and marketing tricks that I am more than happy to pass along. Let's be honest, after initial startup fees, marketing usually becomes your largest monthly expense. It's a necessary evil – if you don't market, people don't know you exist. If you spend too much in the wrong place you won't reach your target audience. Marketing can be overwhelming, expensive and time-consuming. But I'm here to help!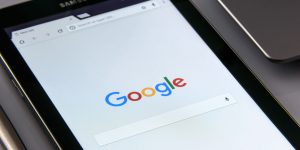 Find the freebies
What should a small business do when they are starting out or are focused on keeping to a strict budget? My recommendation? Find the freebies first. Now when I say you should start with free; I don't mean asking your cousin's sister's friend who owns a print shop hook you up with some free postcards. (By the way, there is nothing wrong with snail mail as I have found it effective in some instances of my own business.) What I mean by starting with free is that there are legitimate, zero-cost resources available to small businesses- you just have to know where to find them. No favors to repay to your cousin's sister's friend. No expenses that will put you into debt.
In this blog series I'd like to tell you about the marketing resources that I've found most effective for my own business. This first one may surprise you. (And it's absolutely FREE!)
Resource # 1: Google
I'm not recommending you go out to Google and search for "Free resources for small businesses". Actually, that's always a good idea, but I digress. You've heard of Google AdWords and may even have considered throwing a couple hundred dollars a month at it to see if it improves your site traffic. You probably used Google Maps to navigate or like me, use it to locate a new client job site. Likely you have all of your appointments scheduled and organized in Google Calendar. But have you heard of Google My Business? In my opinion, Google My Business is one of the most under the radar tools coming from one of the biggest names in the digital space. It's shocking to me that so many businesses have websites, but so few have claimed their free Google My Business listing.
Let me help you with these common questions:
What is Google My Business?
What types of businesses should use Google My Business?
Is it beneficial to use Google My Business?
Is it easy to claim your free listing?
What happens if I don't claim my listing?
What is Google My Business?
This tool was initially launched in June 2014. It was designed as a way to give business owners more control of what shows in the search results when someone searches a given business name. What we're seeing now is that Google is really pushing for the first page of search results to be a business's new website. Instead of clicking through to an actual website, Google is making it easier for searchers to compile all their research (location, directions, phone number, email, product and service information, reviews, etc.) about a company without ever leaving the search result page.
"Wait! Google doesn't want to send folks to my website?"
What we're seeing here is just a reflection of consumer online behavior. Think about how you interact with google when searching. If Google shows you all of the information you need to make a purchase decision, why click any further?  Now put yourself back in your business's shoes. If your local competitors all have a plethora of information on their Google Listing and you don't, which business do you think they are going to be more attracted to?
What types of businesses should use Google My Business?
Are you an internet-based business? There is no reason why you shouldn't claim your free listing. However, this tool is especially helpful for local businesses, those which rely on attracting local customer into their location. Brick and mortar stores, franchises with multiple locations (GMB allows you to add multiple locations that you serve), and service-based businesses benefit the most from this tool. Google reports that every month there are 5 billion searches for restaurants, 3 billion searches for hotels, and 600 million searches for hair and beauty salons.
Benefits of using Google My Business
I can't downplay this first benefit. It is FREE! GMB also increases your visibility while giving you control over the content that appears when someone searches your business name. Because Google My Business listings appear both in Google Search and Google Maps, businesses can market their brands, products, or services to users on all devices that use these tools. With a complete and up-to-date Google My Business page, businesses can help potential customers find them and encourage them to buy their products or services.
I'm ready to claim my free listing! How do I do it?
Your free Google My Business listing can be set up in minutes. Visit this link and follow the online instructions. If you prefer a more personal interaction, you can even call Google and they will help you set it up for free over the phone: (1-844-491-9665).
Squatters
It can be alarming to find out that someone else has already claimed your business listing. Before you panic, reach out to anyone who's had a hand in helping you market your business because it could be that they've already taken this step on your behalf. If this isn't the case, Google provides instructions on how to submit a transfer of ownership request.
I hope I've made a compelling case for claiming your free Google My Business listing and that you'll take advantage of this resource – today! After you've claimed your own listing, search for some of your friends', colleagues or vendors' businesses. If they haven't yet claimed their listing I hope you will call them to let them in on this quick, easy, and free tool that will optimize your marketing efforts.
Teaser Alert! In the next part of our series, we are going to talk about video, the how and why a small business can utilize it to help market your business and (gasp!) link to it in your Google My Business listing!