Video for Small Business

Using video for small business marketing will help you build trust with your audience, promote your products and services, and keep your brand relevant.

Having owned and operated my business for over 35 years, I've amassed a long list of tips and marketing tricks that I enjoy sharing with other business owners. Last month I introduced a fantastic resource that Google provides FOR FREE! If you haven't already, here is why you should claim your free Google My Business Listing.

Marketing can be overwhelming, expensive and time-consuming. But I'm here to help! Next up in my blog series, let's talk about the who, what, where, when and why of using video for small business marketing.
Resource # 2: Video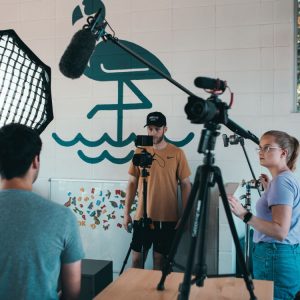 Why is video important?
Have you heard the saying that video content is king? Digital content experts say that video content is one of the hottest marketing tools. From Snapchat to Instagram stories to long form content on YouTube, video is here to stay.
Here are some stats to really drive home that video content is king:
 – 100 million hours of video are watched each day on Facebook
 – 80% of traffic in 2020 will be video
 – 90% of Americans ages 25 – 34 watch online video
 – One-third of online activity is spent watching video
Who are you talking to?
Video is a great way to engage with multiple audiences.  Consider creating videos to announce new products or services to your current customers. Video can also be used as a lead generation tool to demo your service, like I've done here: Cleanlots Business Marketing video. Think you might be hiring in the near future? Prospective employees are also another audience to consider when building your video content library.
How to use video effectively.
So now you know why video is an important tool to use when marketing your small business. You also know which audiences would benefit from seeing your videos.  Now let's discuss some best practices when it comes to creating video content.
– Practice makes perfect. It may take a little while, but the more you practice, the more comfortable you will become being on camera. Seth Silvers manages a Facebook Group for entrepreneurs that encourages you to get comfortable in front of the camera with his 10 Day Live Storytelling Challenge.
– Tell stories. Like every good story, your video should have a beginning, middle and end. Use your voice to showcase the passion you have for your business and your unique qualities.
– Don't forget your CTA. At the end of each video include a call to action. If a viewer has questions, where can they reach you? If they want to see more videos that you've created, have you included a way to do so?
– Be authentic. You could spend thousands of dollars on production of your video, but if your message lacks authenticity your videos won't resonate with viewers. Imagine you are talking to just one person. This perspective forces you to have a very clear purpose of your video and your target audience.
– Get creative and have fun!
Production Options.
Depending on your budget, comfort with technology and access to equipment, you may decide to produce your video content in a few different ways.
At the higher end of marketing spend is to hire a professional videographer to record and produce your content. While this can be expensive, it can also create a high-quality end product. There are video production companies that will take on low-budget projects, so do your research in your local area and don't be afraid to share your budget when interviewing prospective video partners.
Another option is to reach out to independent producers. There are websites dedicated to finding freelance producers/videographers and you can also check Craigslist. Ask contractors that you are considering if they shoot and edit their work. What kind of editing software do they use? What type of camera do they typically use?
Maybe you've decided to take a DIY approach to your video content creation. Marketing videos are no longer a luxury, they are a necessity, so don't let a small (or non-existent?) budget prevent you from producing your own content on your smart phone.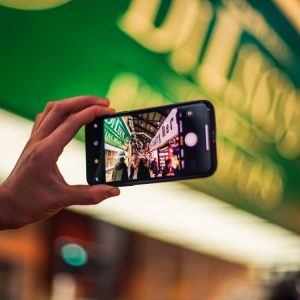 Lights. Camera. Action!
Adding video to your marketing toolbox will help you build trust with your audience, promote your products and services, and keep your brand relevant.  Once your content is produced you can use it on your website, via social media platforms and within email campaigns. Have you already started creating video content? I'd love for you to share what you've created for your business below in the comments.
Next up in our series we'll chat about Email and how to use it to effectively market your business.