Brian Winch | July 20, 2020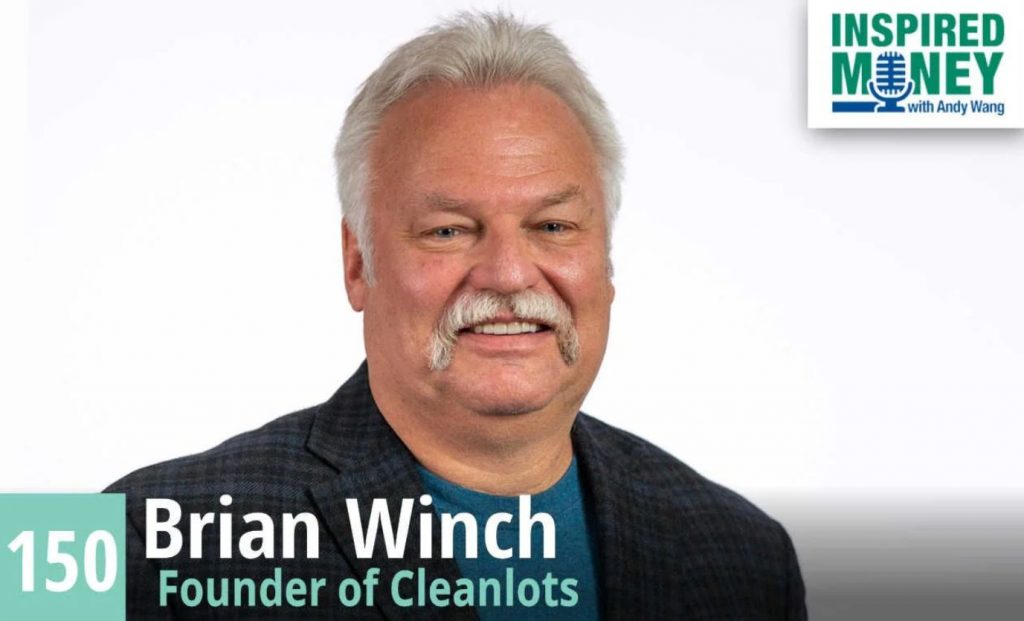 Brian was recently a guest on Inspired Money where he spoke about growing Cleanlots from a part-time job to a full-time business, types of customers served, and factors that go into pricing litter pick up.
Here are three key takeaways from the interview:
Start Small
When starting a business, it's less risky to start small. At 21 years old, Brian started Cleanlots without a college degree, no business training, and little extra money. He called property management companies and quickly landed three accounts. In three or four months of part-time litter cleaning, he was making more money than his day job, so he quit that to build his business full-time.
"The intention was for it to be a side gig and eventually become a full-time business — a simple one-man operation. Out of necessity, because my clients were so happy with my service and I didn't want to turn them down or turn any work down, we scaled up into a profitable business where three or four people are working. Then it continued to grow where we've got about ten or twelve people working for us full-time. It's a pretty simple service that we provide, and it's almost as easy to do as going for a walk."
Stay Focused
Over 40 years, customers who come to know, like, and trust you tend to ask for additional services, but Brian learned to stick to his core business. "We bill out over six figures, typically about six hundred thousand dollars a year, in litter picking work and we don't do anything else. We don't do snow removal, we don't cut grass, we don't do pressure washing." The result has been a great business with loyal customer relationships that can last over 10, 20, or 30 years.
Brian says that it's important to provide great service. "What you need to do is provide that extra value, and so we make that point when we're out cleaning our properties. If we see things like somebody's dumped a sofa and mattress at the back of the building or their wall has been tagged with fresh graffiti or a stop sign has been run down in the parking lot, we always contact our clients and let them know about these things. It shows them that we were out at the properties cleaning them, but we're also an extra set of eyes for them. It helps us to strengthen the relationship with that particular client, so that they're more likely to want to continue doing business with us and send business our way because they get that little bit of extra bonus."
Hard Work Pays Off
Cleanlots has survived through many recessions and continues to thrive even during a global pandemic. Brian said, "We were very concerned when businesses were being shut down. When businesses aren't making money, they can't pay rent. If landlords or property management companies don't have that money coming in, they can't pay their service vendors."
It turns out that business remained busy with an increase of litter like latex gloves, masks, and sanitary wipes being left in the parking lots of grocery and drug stores.
Not one to rest on his laurels, Brian pitched this story to his city's largest TV station. Within 15 minutes, a producer contacted him, and the news station filmed a story about Cleanlots cleaning one of its customer's parking lots. This PR was positive for current and prospective customers to see.
While not everyone wants to do this job, Brian encourages those who want to work outdoors to consider it. He even sells a Cleanlots Operations Manual, a how-to on starting a litter clean up business, and provides free support. "Here's a way that you can start your own business and be successful, provided that you are passionate, patient and persistent. If you work your business, the business will work for you."
Find show notes at www.inspiredmoney.fm/150 and listen to the entire Inspired Money interview on your favorite podcast app that's probably already on your smartphone.
About Inspired Money: Improve your money mindset with host Andy Wang, named a top influential financial advisor by INVESTOPEDIA, as he interviews actors, entrepreneurs, non-profit leaders, and even a former WWE wrestler to help you get inspired, shift your perspectives on money, and achieve incredible things. Whether you want to launch a side hustle, pay down debt, or give money to charity, listen to Inspired Money because big things begin with just a little inspiration.